At RhinoKote, We specialize in Asphalt Sealcoating, & Hot Pour Crack Sealer.
Asphalt Sealcoating
Sealing protects the surface against water, frost and snow damage.
All asphalt pavements are porous and absorb water. If water soaks into the base, it will soften and allow a heavy load to crack the pavement and displace the base. Rain then causes the water to collect in these depressions and flow down through the cracks to cause greater damage. In the cold months, sleet, snow, and frost accelerate water damage. In addition, the freezing and thawing increase the pavement and sub surface damage.
Sealers beautify asphalt surfaces
By adding a long lasting stain of satin black, the appearance of your home is greatly enhanced. Your driveway is always one of the first things noticed by your visitors or passersby.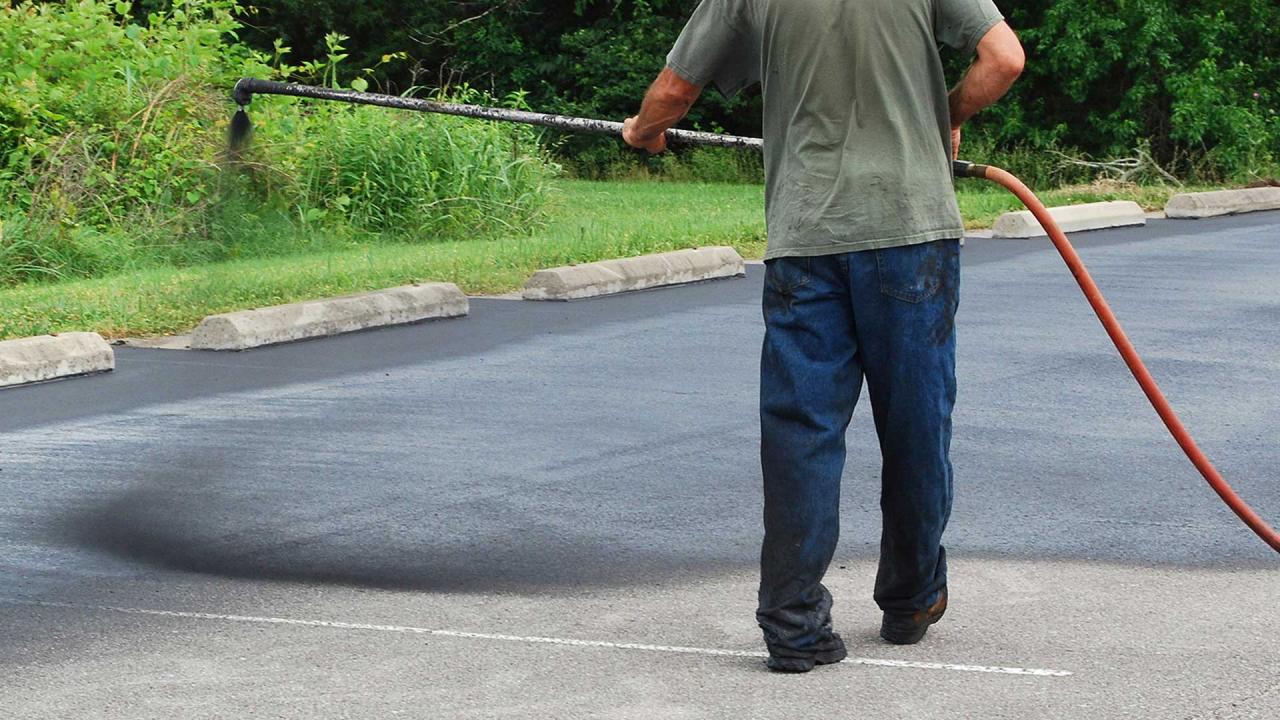 Sealing saves money for the owner
Like most good maintenance practices, the regular sealing and protection of asphalt is economically sound. An owner can have a quality sealing job put down at a small expense and secure as much as 300% greater life on his/her asphalt surface. Such treatment is far less expensive than repair and resurfacing work.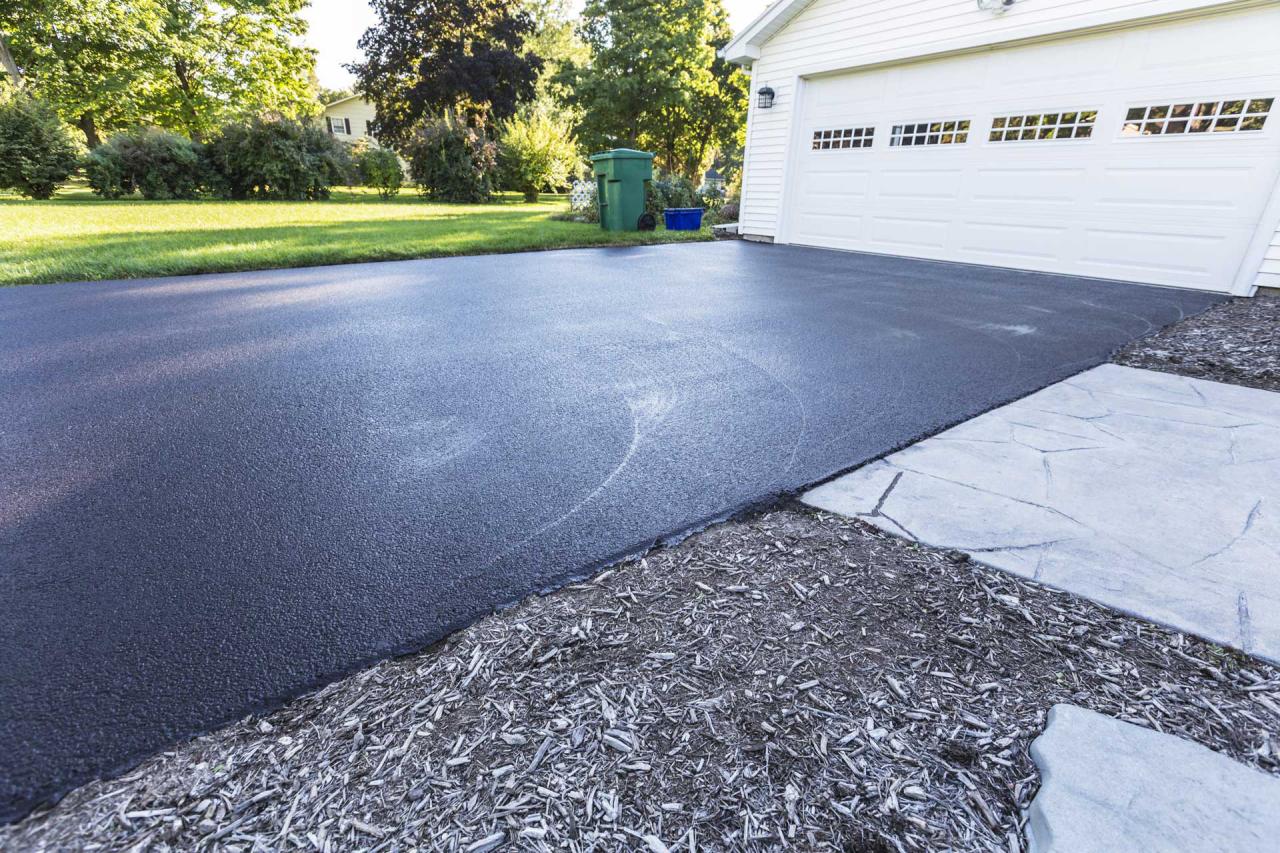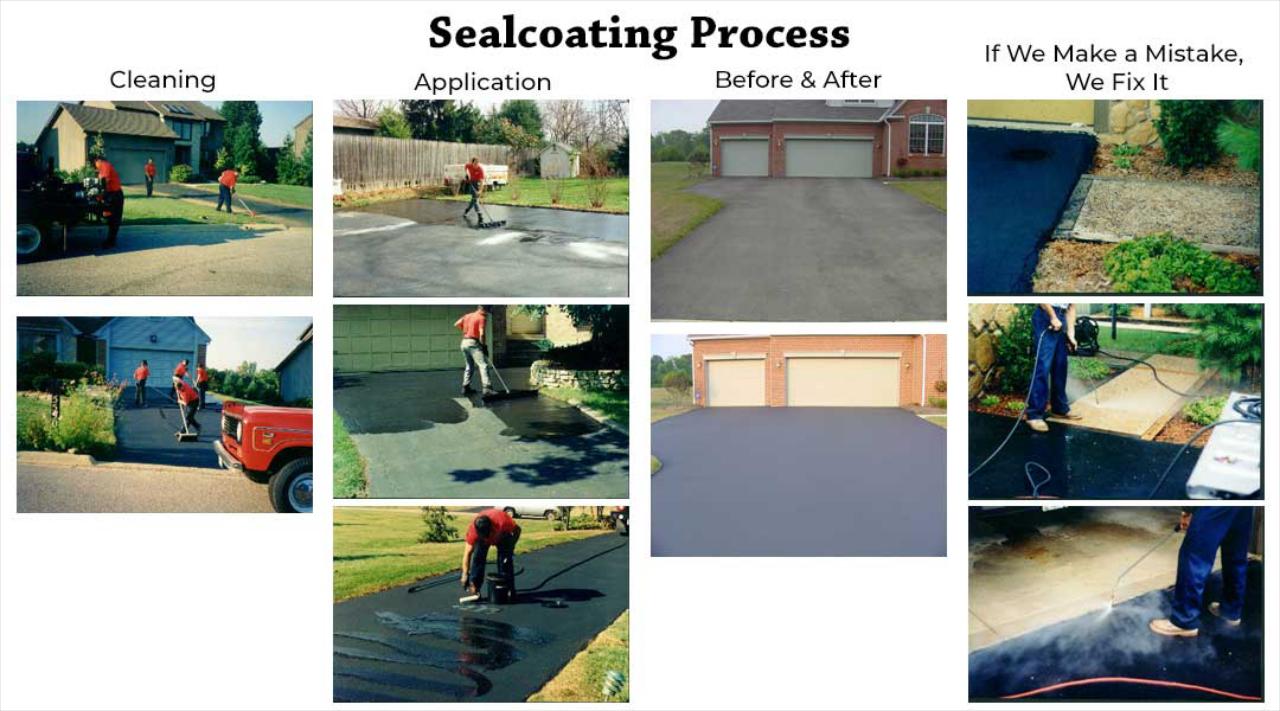 Hot Crack Sealing
Why is hot pour crack sealant the best method of crack sealing?
There are several methods of sealing your cracks. You can utilize a sand/slurry mix which is a thick sealer paste applied by your sealcoater; cold pour sealant is an option which can be purchased from your hardware store; some people use roofing tar. All these methods are simple and very inexpensive, but they don't work. The city and state have done extensive research on how to maintain asphalt. This is why the state and local governments spend millions of dollars every year to apply hot pour crack sealant as needed. They know that hot pour crack sealant offers the highest return on the repair investment. Hot pour crack sealant is highly rubberized to flex with your driveway. It's analogous to melting a rubber ball into your cracks. The sealer is melted to 350 degrees poured into your cracks and smoothed over with a special applicator to help blend the material into your asphalt.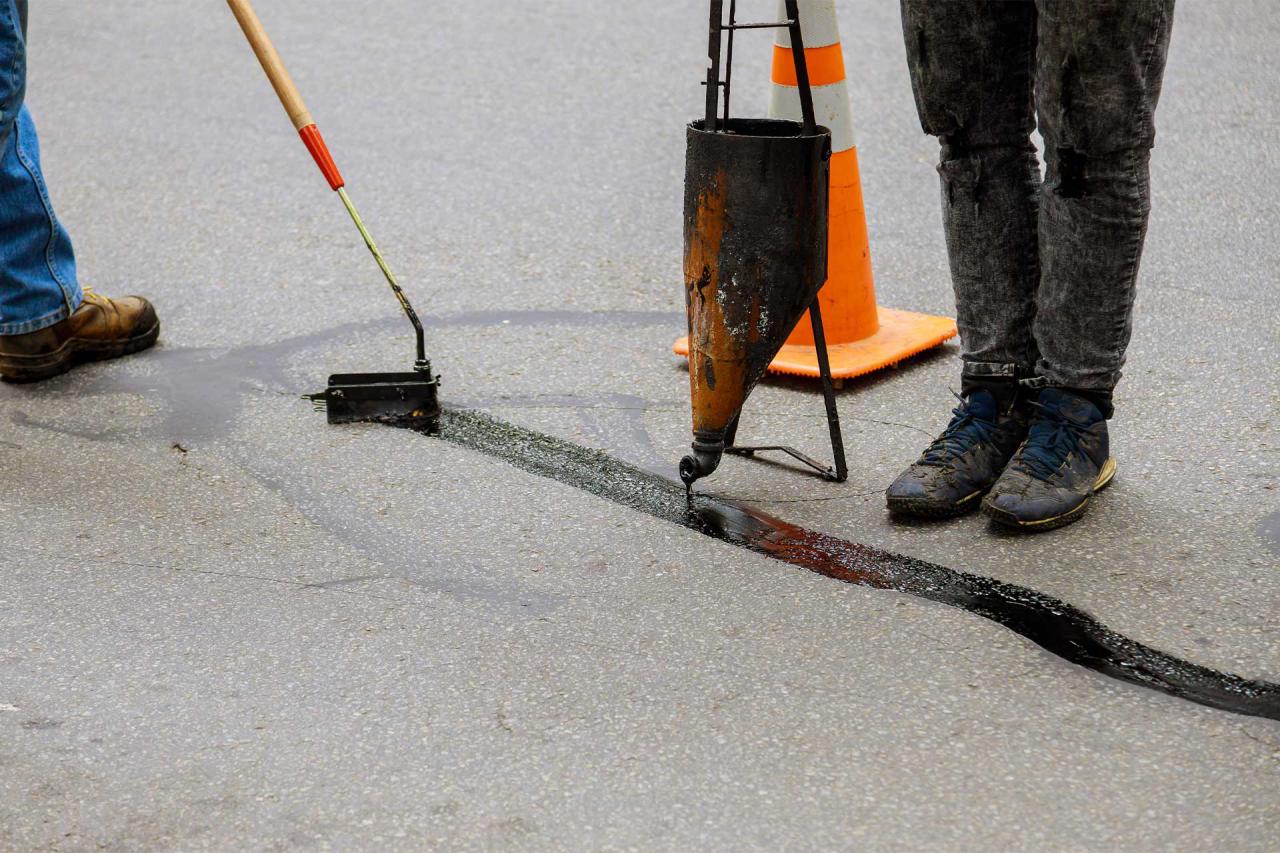 Minor Hole Repairs
Do you have a small hole that needs to be filled without the cost of using hot asphalt? We have a short term solution for you. Our Cold Patch option uses a material that hardens after installation and stays in place. Our Cold Patch solution is great for small holes in the driveway to repair at a lesser price.