Welcome to our website! We appreciate your interest in RhinoKote and hope that we can assist you in your asphalt needs. Since you are here at our website, we would like to give you a little background on the company.
Our father Kirby started while he attended college at The Ohio State University, he started as a laborer for an asphalt maintenance company to help pay tuition and related college expenses. While he enjoyed working outside, he particularly enjoyed the end result of the maintenance work. When he performed work on a driveway, he could take the entrance of a customer's home that had possibly become an eyesore due to wear and tear and make it look great and like new again. After he worked for another company and learned how to correctly complete asphalt repairs, he decided to start his own company to provide the best service and materials to customers.
Kirby ran the company for about 30 years until his untimely passing. He built many good relationships with our customers and provided great service.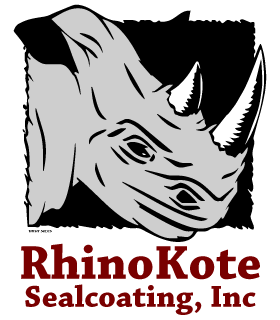 For the last 30+ years we have worked quite diligently to make sure that we adhere to the "old school" of success - deliver a quality service and product to those who need it and treat people the way you would like to be treated. At RhinoKote we service and maintain a plethora of driveways each year with customer satisfaction being in the forefront of our minds. There are several asphalt companies in our community, but at RhinoKote we consistently work to do it differently by being forthright with our customers and backing up what we do. Thanks again for taking the time to check out our website and research a little more about our company - we look forward to working with you!
Jered & Vincent Morris
Owners, RhinoKote, Inc.
Office Contact Number
740-965-8044